Excellent tailor-made experience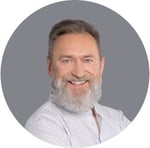 I really appreciate the rapid implementation and flexibility of your team on-site. AQF learned about our organization and process so they could offer us a tailor-made service. AQF's local expertise and responsiveness are added benefits for us when facing any unexpected situations.
Antoine, Director - Toys importer, France.
Trust, Reliability, Service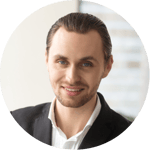 Reports are very detailed and accurate every time. I always have very specific instructions, and they follow them to the letter. My account manager is superb. Any questions I have are always answered comprehensively and in a timely fashion. Very worthwhile to take up this service at any point in the production cycle. It has saved me a significant amount of money by weeding out faulty manufacturing batches.
The most personalized company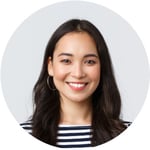 We have worked with AQF for many years. Compared with other testing companies as well, they are the most humanized company. They not only provide good reports but also offer a testing service option. My opinion is that technical knowledge is very important; they know the EU standards, do the right testing and take responsibility for client's cargo quality. But more importantly, they meet client requirements, know how to communicate with us smoothly, and respond to questions after the service. AQF is a reliable, professional company.
Ellen, QC Arrangement Leader, Gifts, China.
Detailed reports and efficient online system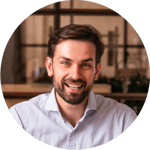 We started working with AQF by booking EFA services. We found their EFA reports to be very detailed and complete. We chose this service because we wanted to conduct a full audit of 5 potential suppliers. AQF offers an efficient online system, and we didn't have any issues booking the orders online. AQF is now in charge of performing our Product Inspections.
Convenience and expertise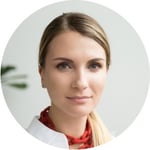 AQF exceeds our expectations. They do their best to provide a good service which meets our requirements. Not only does AQF provided convenience and expertise, but they also challenge us to provide more detail and provide instruments when booking online. We are looking forward to growing with AQF in the future!
Impressive customer service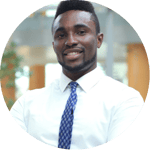 After receiving our 1st report, a major problem was identified. The fix was made prior to the shipment leaving port. The service AQF provides, and the follow-up report was very impressive. I only wish we had used your company sooner with other suppliers we have had problems with. Thank you.
Professional, detailed and in conformance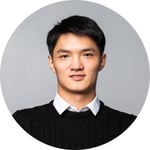 AQF have been assisting our company by performing inspection services in China since 2010. The results have been more than satisfactory. Their professional work and consistently good results and on time service delivery are always higher than our expectations.
Reports are clear and very detailed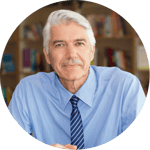 We have been working with AQF since 2006. AQF points out details most other inspectors don't see or don't care about. There are no surprises when we receive shipments. Reports are clear and very detailed. You can also discuss unclear points and get answers immediately. Also, they are accessible over the phone in case of an emergency and in this world, where time is money, it helps...
Find the issues while goods are still in the factory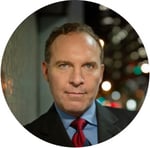 We have quite extensive experience with AQF in inspection of canned products. It helps us make our work with suppliers easier. The inspection allows us to find quality issues while the goods are still in the factory. This way the defects can be corrected with minimal expense...
Efficiency and attention to details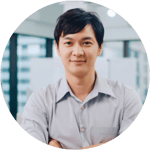 AQF provides us with official third party inspection reports for our clients from the luxury industry (jewelry, fashion, cosmetics). My products are mainly made of wood (displays, boxes, and shops decoration). I like to work with AQF for their efficiency, attention to details, and reliability in their inspection results.
Extremely satisfied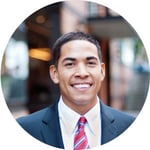 I would like to take this opportunity to thank AQF for the good service I have received since we first began working together […] We have been extremely satisfied with the service we have received from AQF for product inspections and factory audits.
The most humanized company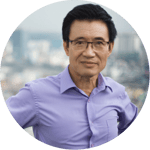 We are satisfied with AQF coverage area and online reservation system which is easy and intuitive. Communication with AQF goes well, and most information is transmitted pretty quickly and on time. We were very pleased with the final reports and the results. Inspectors show lots of details and describe the errors carefully.
#1 partner for inspection in Asia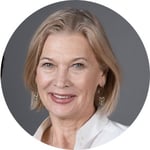 AQF is our #1 partner for inspection in Asia. They have proven flexibility and responsiveness and the ability to offer tailor-made services. Their pricing is reasonable and stable. Their online system is customized to make it fit our needs. And, we appreciate the fact AQF inspectors are competent, able to understand our requirements and properly assess the quality of our goods.
Céline, Production manager – Gifts and premiums importer, France.
We couldn't have gotten this far without AQF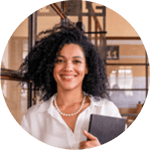 I appreciated AQF services before, but now I've come to realize they are a critical partner in our dealings with Chinese companies. We'll never work with a company again unless AQF has first inspected to ensure we are contracting with a professional, fully operational and legally structured factory. We truly appreciate AQF team time, hard work and help to achieve resolution.